ChanQi – Winter Intensive Chan Meditation Retreat
From December 8 to January 26
Chan is practice of Chan, Qi is Chinese for 7. So this is particular method of practice that it's built around 7 days which is cycle of changes in human beings. This is secret from the Chinese masters. This is actually a Dharma door , we call in Buddhism, which is a form of practice gear towards to developing concentration power or Samadhi level.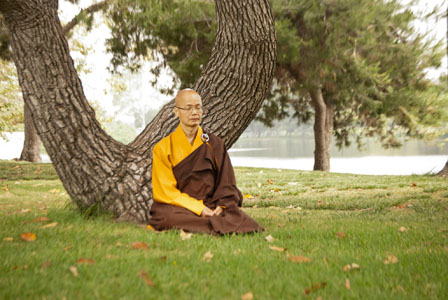 Master YongHua hosts two Chan meditation retreats every year and open his temple to both left-home people and lay people. During this retreat, Master YongHua gives Dharma talk every evening and let meditators ask questions freely in order to help them make progress and resolve issues from cultivation.
This event is free and all ages, religions, levels can join. You can attend one hour sitting, half day, all day, a week or the whole duration. If you want to stay more than a day, please contact us to reserve your space.
Wei Mountain Temple
7732 Emerson Pl, Rosemead, CA 91770
www.chanpureland.org / info@chanpureland.org / (626) 280 - 8801
LA 한인타운 토요 참선 교실
매주 토요일 오후 2시 (2019년 1월 5일부터 개강)
샤토 레크리에이션 센터 (Shatto Recreation Center)
3191 West 4th Street, Los Angeles, CA 90020
샤토센터 앞 무료 주차 가능

지도교사: 현인스님/샤나한/새라김
(영어/한국어/베트남어 지도)

준비물: 요가메트, 타월